Moderators: GlamDude, jim_test, The Ghost of Case
Functional Catnip Addict

Posts: 12087
Joined: Wed Dec 26, 2012 8:38 am
Contact:
Throw a couple hair ties in the bathtub and she's happily entertained for hours, lol!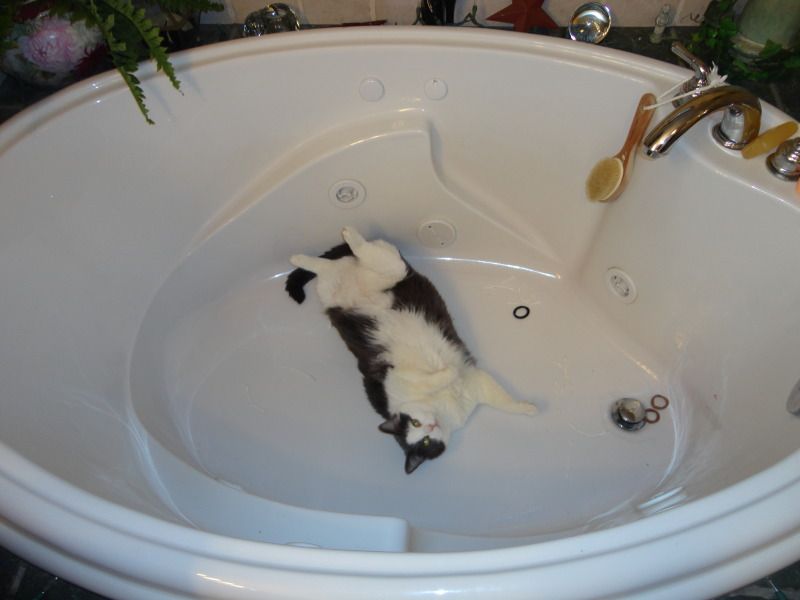 We're all fucked up in our own special way. I love that.
---
Catbox Archaeologist

Posts: 2515
Joined: Mon Dec 31, 2012 4:47 pm
Location: Hertfordshire, UK
Contact:
Brilliant shot. Asking for a caption!
I like pigs. Dogs look up to us. Cats look down on us. Pigs treat us as equals. -- Winston Churchill
---
Clown Loach Kitty

Posts: 17579
Joined: Thu Dec 20, 2012 11:14 am
Location: On the Left Coast, south of Hollywierd
Contact:
It always amazes me howeasily they can be entertained.
A house without a cat is not a home.

"Always have bail money." 50 Cent
---
---
Who is online
Users browsing this forum: No registered users and 1 guest